About our Events
Paintball Command has been hosting and producing scenario events and speedball tournaments since 2003. These type of events are the epitome of the sport in its respective class.
Official Game Map (greyscale map)
Official Rules
Online Registration has ended. See schedule of events for registration times at the field.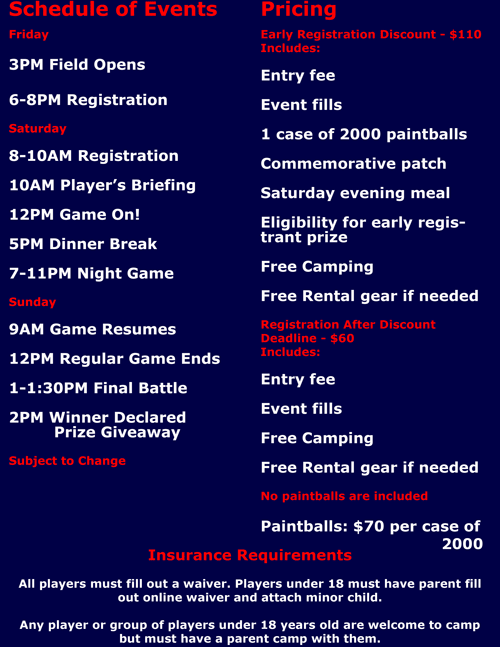 See Schedule of Events for field registration times.